Madagascar News

Primate-rich countries are becoming less hospitable places for monkeys, apes and lemurs [06/15/2018]
- New research shows that many of the 65 percent of the world's primate species found in four countries — Brazil, Indonesia, Madagascar and the Democratic Republic of Congo — face the threat of extinction.
- The scientists involved in the study used maps of primate ranges and information on the threats they face to predict what might happen to the animals through the end of the 21st century.
- They found that increases in the amount of land turned over for human food production could cause the primate habitats to shrink substantially in these countries.
- However, the team also found that intensive conservation measures could dramatically reduce the loss of primate habitat by 2100 and potentially avert the mass extinction of these species.


Madagascar court upholds sentence for environmental activist [05/31/2018]
- In September 2017 a farmer named Raleva questioned a mining company about its permits during a meeting in his village in southeastern Madagascar. He was promptly arrested on charges of impersonating a local official.
- In October, he was convicted and sentenced to two years in prison, but immediately released on parole — a common tactic in Madagascar that appears to be aimed at silencing opposition.
- On May 22, an appeals court announced its decision to uphold the conviction.
- Advocacy groups are now trying to put together a legal team that can take the case to Madagascar's Supreme Court.


Lessons for developing countries in expansion of Madagascar's protected area network [05/21/2018]
- Between 2003 and 2016, protected area coverage in Madagascar was quadrupled, from 1.7 to 7.1 million hectares. Whereas most protected areas (PAs) established in Madagascar prior to 2003 were managed solely by the Malagasy government, post-2003 PAs adopted a variety of new management and governance systems.
- The aggressive growth of Madagascar's PA system and the diversity of approaches employed make for a particularly poignant case study, according to the authors of a recent paper published in the journal Biological Conservation that looks at what other developed countries can take away from Madagascar's experience.
- The researchers hope that the successes achieved and the challenges identified via their examination of Madagascar's efforts to expand its PA system might help inform how global protected area coverage continues to expand.


'Rainbow' chameleon among three new species described from Madagascar [05/16/2018]
- Researchers discovered the brilliantly colored rainbow chameleon, now named Calumma uetzi, during an expedition to the remote Sorata massif in northern Madagascar in 2012.
- Over surveys between 2015 and 2016, the researchers found another new species of chameleon, now dubbed Calumma juliae, in a 15-square-kilometer patch of forest. The researchers were unable to find any males of this species.
- They also found only a single male specimen of the third new chameleon species, Calumma lefona, spotted in Andrevorevo in northern Madagascar.


Sifaka lemurs listed as "critically endangered" amid mysterious die-off [05/15/2018]
- In the last month and a half, at least 31 Verreaux's sifakas (Propithecus verreauxi) have died in Berenty Reserve near Madagascar's southern tip.
- It's one of the largest lemur die-offs scientists can remember.
- Experts believe that a parasite or tick-borne disease is likely to blame, but the exact cause remains unknown.
- At a large IUCN meeting held last week in Antananarivo, Madagascar's capital, primate specialists decided to uplist all nine sifaka species from endangered to critically endangered.


'Monumental' bust in Madagascar triggers effort to save thousands of endangered tortoises [04/25/2018]
- Authorities discovered 9,888 starving and dehydrated radiated tortoises in a vacant house in southwestern Madagascar on April 10.
- Since then, a team of organizations led by the Turtle Survival Alliance has been working to provide care for the critically endangered tortoises, 574 of which died during the first week.
- The tortoises, endemic to Madagascar, have lost around 40 percent of their habitat to deforestation, and poachers commonly capture them for the pet trade in Asia and the United States.


More than 40 percent of Madagascar's freshwater life sliding toward extinction, IUCN finds [03/22/2018]
- In an assessment of 653 freshwater plant and animal species living on Madagascar and nearby islands, biologists found that 43 percent are threatened with extinction or there isn't enough information to assess how well they're doing.
- Nearly 80 percent of endemic plants examined in the study face extinction.
- The team lists unsustainable farming practices, deforestation, dam construction, mining and the overuse of natural resources, such as overfishing, as causes for the widespread declines.


Madagascar: Conservation official arrested for killing 11 endangered lemurs [03/16/2018]
- Two weeks ago, the bodies of 11 critically endangered lemurs were discovered in the Zahamena Ankeniheny Corridor protected area in eastern Madagascar.
- The lemurs were allegedly killed by one of the local officials charged with protecting them, to the dismay of conservation leaders.
- The alleged poacher was arrested on Feb. 27, and this week the police set out to arrest his suspected accomplices.
- The Madagascar government reacted to the poaching incident at the highest level, including pledges by the prime minister and minister of the environment to crack down on poaching.


Will Madagascar's industrial shrimp trawlers make way for local fishers? [03/14/2018]
- Shrimp is one of Madagascar's most lucrative exports.
- But local fishers and environmental groups say shrimp trawlers are harming the country's marine environment and leaving too few fish in the sea for the fishing communities that depend on them.
- Until now, relatively little has been done to address the issue.
- But there are small signs that may be starting to change, with fishing communities raising their voices to press for exclusive access to Madagascar's coastal waters.


DJ and ornithologists create wildlife music game [02/21/2018]
- Wildlife DJ Ben Mirin has teamed up with the Cornell Lab of Ornithology and the Cornell Hip Hop Collection on a new online game that uses wildlife recordings.
- Players take sound recordings of wild creatures and transform them into loops, creating a wide variety of song clips. Players also learn about the animals and the habitats they live in.
- Mirin was also a guest on Mongabay's podcast in 2017.


Study delves into overlooked community perceptions of conservation impact [02/20/2018]
- A new study measures the impacts of conservation projects on people's lives by letting the people define what matters to them.
- The study has adapted the Global Person Generated Index (GPGI), an index that has previously been used in the health sector to see what people consider important for their quality of life, and lets the people rate the performance of those domains.
- The study found that overall, the local people were most commonly concerned with agriculture, health, livestock, education, jobs, and family-related activities, but more than 50 percent of the people who were interviewed said that the conservation projects had had no significant impacts on these aspects of their well-being.


Scientists discover 18 new spider-hunting spiders from Madagascar [02/09/2018]
- Researchers have added 18 new species to the assassin spider family, upping the total number of known Eriauchenius and Madagascarchaea species to 26.
- Assassin spiders, also known as pelican spiders, have special physical and behavioral adaptations that allow them to hunt other spiders.
- The new species were discovered in Madagascar's forests and through examination of previously collected museum specimens.
- Madagascar is currently experiencing high levels of deforestation. Researchers say the loss of Madagascar's forests is putting the new assassin spiders – as well as many other species – at risk of extinction.


Tree-dwelling animals can 'climb' away from climate change, study finds [02/09/2018]
- A new study has found that the temperature within a tropical forest varies considerably, with tree canopies experiencing wider extremes of heating and cooling compared to the ground or soil.
- The range of canopy temperatures in tropical forests at the bottom of mountains overlaps considerably with those at the top of the mountains, which suggests that canopy animals likely have the physiology that might allow them to move across a mountain gradient freely unhindered by the climate.
- This implies that tree-dwelling tropical animals might be more resilient to climate change, according to the study.


There's a new member of the lemur family [01/11/2018]
- Grove's Dwarf lemur (Cheirogaleus grovesi) was discovered in two of Madagascar's national parks, Ranomafana and Andringitra, both of which are part of the Rainforests of Atsinanana UNESCO World Heritage Site.
- The new lemur is a nocturnal primate that is smaller than a squirrel. The fur on its back, limbs, and head are a reddish-brown in color, and there are brownish-black rings around its large eyes.
- The species was named for British-Australian biological anthropologist and primate taxonomist Colin Groves, who passed away last year.


Do protected areas work in the tropics? [12/18/2017]
- To find out if terrestrial protected areas are effective in achieving their environmental and socioeconomic goals, we read 56 scientific studies. (See the interactive infographic below.)
- Overall, protected areas do appear to reduce forest cover loss. But other ecological outcomes of protected areas, like biodiversity or illegal hunting, remain extremely understudied.
- The evidence on socioeconomic impacts is very thin. What limited rigorous research exists shows that protected areas do not exacerbate poverty generally, but anecdotal studies suggest that protected areas could be making other aspects of people's well-being worse off.
- This is part of a special Mongabay series on "Conservation Effectiveness".


CITES rejects Madagascar's bid to sell rosewood and ebony stockpiles [12/12/2017]
- The standing committee of the Convention on International Trade in Endangered Species of Wild Fauna and Flora (CITES) had its annual meeting in Geneva November 27 through December 1.
- The committee rejected Madagascar's petition to sell its stockpiles of seized rosewood and ebony that had been illegally cut from the country's rainforests.
- CITES delegates agreed that while a future sale of the stockpiles might be possible, Madagascar was not yet ready for such a risky undertaking, which could allow newly chopped logs to be laundered and traded overseas.
- Other notable outcomes of the CITES meeting dealt with the sei whale (Balaenoptera borealis), pangolins, and the critically endangered vaquita porpoise (Phocoena sinus).


Abandoned by their sponsors, Madagascar's orphaned parks struggle on [12/08/2017]
- A dozen protected areas that were created amid the rapid buildup of Madagascar's conservation sector in the aughts were later abandoned by their NGO sponsors after the political crisis of 2009.
- Among these so-called orphan protected areas is the 606-square-kilometer (234-square-mile) Bongolava Forest Corridor in the country's northwest. The U.S.-based NGO Conservation International spent 15 years spearheading Bongolava's creation, then abandoned the project in 2012.
- A year ago, a scrappy group of locals returned to Bongolava to resuscitate the protected area. Working with a slim budget, they are confronting both intense pressure for farmland inside the protected area and widespread corruption.
- This is the eighth story in Mongabay's multi-part series "Conservation in Madagascar."


Carbon dreams: Can REDD+ save a Yosemite-size forest in Madagascar? [11/29/2017]
- When Makira Natural Park launched in 2005, it seemed to present a solution to one of the most intractable problems in conservation: finding a source of funding that could be counted on year after year.
- The sale of carbon offset credits would fund the park itself as well as development projects aimed at helping nearby communities improve their standard of living and curtail deforestation.
- But more than a decade later, carbon buyers are scarce and much of the funding for community development has been held up. And although deforestation has slowed considerably in and around Makira, it is falling well short of deforestation targets set at the outset of the project.
- This is the seventh story in Mongabay's multi-part series "Conservation in Madagascar."


Storytelling empowers indigenous people to conserve their environments [11/27/2017]
- Indigenous storytelling is a powerful tool for preserving biocultural diversity, conservation scientists propose.
- Conservationists should rise above the field's historic malpractice by listening to stories and truly collaborating with indigenous people.
- To successfully collaborate, conservationists must regard indigenous knowledge as valid, act in accordance with standing traditions and maintain a humble willingness to learn.


Another blow to troubled Madagascar rare earth mine [11/22/2017]
- German and Singaporean business interests have been attempting to start a rare earth mine on northwestern Madagascar's Ampasindava peninsula.
- According to some scientists, going forward with the project would pose grave long-term threats to local people and the surrounding rainforest, including a protected area home to endangered lemurs and other unique wildlife.
- The project has been beset by ownership uncertainty, an ongoing investigation into one of its owners for financial misconduct, and permit delays.
- Now its concession, previously valued at over $1 billion, has been reappraised at just $48 million.



Notifications

Get notifications on conservation and environmental issues in Madagascar. Subscribe for free.

Overviews - by language

Arabic
Chinese-simplified
Chinese-traditional
Croatian
Czech
English
Farsi
French (expanded)
German
Greek
Hindi
Indonesian
Japanese
Italian
Malagasy (rainforests)
Malay
Portuguese
Portuguese (Brazil)
Romanian
Russian
Spanish
Slovak
Ukrainian

Key pages

About Madagascar
Maps
FAQs
People
History
Flora
Wildlife
Birds
Fish
Frogs
Invertebrates
Lemurs
Mammals
Reptiles
Environment
Conservation
ANGAP
Parks
Educational
Media resources
Store
Madagascar Travel
About the site
How to help
Links
Contact



Photos



Lemurs

Frogs

Insects

Reptiles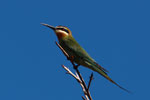 Birds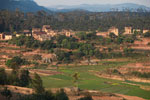 Villages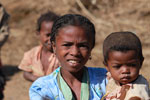 People

Landscapes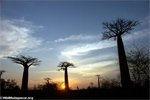 Flora
Other useful resources