Madagascar News

Ring-tailed lemurs down by 95 percent? Maybe not. [06/19/2017]
- Two studies published this winter claim that Madagascar's iconic ring-tailed lemur has suffered a 95 percent decline in its population and that only some 2,400 animals remain alive.
- A new paper published in the International Journal of Primatology claims those studies exaggerate the severity of ring-tailed lemur declines.
- It contends that the other papers have methodological problems, including misinterpretation of existing literature, incomplete sampling of lemur populations, and restricted geographic coverage.


More than 300 smuggled tortoises seized in Malaysia [05/17/2017]
- Customs officials at the Kuala Lumpur International Airport raided the cargo area of the airport on May 14 following a tip-off, and found the tortoises packed into five boxes labeled as stones.
- The boxes reportedly arrived on an Etihad Airways flight from Antananarivo airport in Madagascar, and were registered with a fake business address in Malaysia.
- No arrests have been made yet, but the case is being investigated under Section 135(1)(a) of the Customs Act 1967, officials say.


Anti-trafficking activist held without trial in Madagascar [05/08/2017]
- Clovis Razafimalala has been working to end rosewood trafficking in Madagascar since 2009.
- He has been imprisoned since September on charges of unauthorized rebellion and burning state files and property during a protest he maintains he did not participate in.
- No trial date has been announced, although one is supposed to be set by May 26.
- Activists say his case raises concern for the civil rights of Malagasy environmental activists.


Singapore convicts rosewood trader in historic CITES seizure [04/26/2017]
- Late last month a high court in Singapore found Wong Wee Keong guilty of importing rosewood from Madagascar in 2014 in violation of the Convention of International Trade in Endangered Species of Wild Flora and Fauna (CITES).
- Environmental groups are heralding the ruling, which reversed the decision of a lower court and sidestepped conflicting claims about the legality of the shipment by Malagasy authorities.
- The outsized shipment to Singapore was larger than all of the other seizures of rosewood in the world, combined, over the past decade.


Will Madagascar lose its most iconic primate? [03/24/2017]
- Ring-tailed lemurs have suffered a drastic population decline in the last 15 years due to habitat destruction, hunting and live capture for the pet trade.
- The ring-tailed lemur is a 'canary in the coal mine' for Madagascar's other lemur species, providing an urgent need for increased conservation capacity on the island.
- Ring-tailed lemurs could recover quickly if threats were removed, given their well-known adaptability.


LemurFaceID: The facial recognition tech helping researchers track lemurs in the wild [03/02/2017]
- Thanks to threats like hunting and the destruction of their tropical forest habitat by illegal loggers, lemurs — small primates endemic to Madagascar — are generally considered some of the most endangered mammals on Earth.
- Researchers say a new computer-assisted recognition system called LemurFaceID uses facial characteristics of lemurs from photographs taken in the wild to make positive identifications of individual animals.
- Lines of research facilitated by LemurFaceID are manifold: individual lemurs can be tracked over time, records of how many individuals there are in any given population can be compiled, and the social systems of those populations can be more closely examined.


Study finds more than 350k trees illegally felled in Madagascar's protected areas in five-year span [02/23/2017]
- More than 350,000 trees were felled between March 2010 and March 2015, the study states, despite being in areas that have been granted official protected status.
- At least one million logs were illegally exported from Madagascar during those years — that's more than 150,000 metric tons-worth of logs, per the study.
- The primary target of illegal loggers is rosewood and palisander, both species belonging to the genus Dalbergia, though other precious hardwood species like ebony (in the genus Diospyros) are targeted as well.


Newly discovered gecko loses scales in 'really bizarre' behavior [02/16/2017]
- The new gecko was discovered in a reserve in northern Madagascar, a region threatened by deforestation.
- It is a new member of the "fish-scaled" gecko genus. All other species have large, shed-able scales, but G. megalepis has the largest of all.
- The geckos so easily shed their scales (along with other tissues) that researchers had to devise a novel way to capture them.
- The researchers think another five Geckolepis species may be awaiting discovery in Madagascar.


New species of dwarf lemur discovered in Madagascar [02/07/2017]
- The lemur's body is only about 16 to 17 centimeters long, with an additional 16 centimeters long tail, making it one of the smallest lemurs in its genus Cheirogaleus.
- The lemur has a grey body and a white underbelly, and its tiny hands and feet are lightly colored.
- It is separated from other species of dwarf lemurs both genetically, and geographically, the authors say.


Primates face impending extinction – what's next? [01/24/2017]
- Nonhuman primates are on the decline almost everywhere.
- The third most diverse Order of mammals, primates are under the highest level of threat of any larger group of mammals, and among the highest of any group of vertebrates
- 63% of primates are threatened, meaning that they fall into one of the three IUCN categories of threat—Critically Endangered, Endangered, and Vulnerable.
- This post is a commentary - the views expressed are those of the authors.


Study looks at positive and negative impacts of biodiversity offsets on local communities [12/23/2016]
- Biodiversity offsets enjoy a wide range of support. In 2010, the parties to the Convention on Biological Diversity (CBD) agreed to promote biodiversity offsets as a means for businesses to effectively manage biodiversity issues associated with their development projects, and the IUCN approved a biodiversity offset policy at its World Conservation Congress earlier this year.
- The efficacy of biodiversity offsets in achieving "no net loss" or even "net positive increase" in wild fauna and flora populations has been the subject of much scrutiny, but the same cannot be said of the impacts of biodiversity offsets on local communities.
- New research shows that local people might actually be suffering negative consequences from these offsets, however.


Sapphire boom propels thousands into Madagascar rainforest [12/01/2016]
- An estimated 45,000 miners – and possibly more since mining began in October – are working the soil and in some cases tearing up trees to find valuable sapphires.
- Concerns about environmental degradation in the protected forest have surfaced from Madagascan scientists.
- Conditions in the makeshift camp have apparently deteriorated, with reports of violence and disease among the miners present.


Madagascar's largest tortoise could become extinct in 2 years [09/27/2016]
- Currently listed as Critically Endangered in the IUCN Red List, the ploughshare tortoise occurs only in the Baly Bay National Park in northwestern Madagascar.
- The animal's striking gold and black domed shell has made it a prized pet in the international market, fueling organized poaching and trafficking that is driving the species towards extinction.
- Since early 2016, ploughshare tortoises appear to have disappeared completely from several areas of the Baly Bay National Park.


What conservation isn't: Eating endangered lemurs to save them [08/23/2016]
- Richard Bangs, Editor-at-Large for Expedia.com and a travel writer for the New York Times, Slate, and the Huffington Post, wrote a detailed account for the Huffington Post in which he described his quest to find and eat a Critically Endangered species, the red-ruffed lemur (Varecia rubra).
- The wildlife trade represents the third-largest illegal trade in the world following the arms and drugs trades, and it threatens to wipe out numerous and diverse species across the globe.
- Lemurs, endemic to Madagascar, now represent the most endangered group of mammals on Earth with more than 90 percent of the 113 species being threatened with extinction. Thus, lemurs are illegal to capture, kill, sell, or eat in Madagascar.


Protecting the animal that eats lemurs — why it's important to conserve Madagascar's largest carnivore [07/05/2016]
- Despite fosa's claim to being 'kings of the jungle,' they face a difficult future. Deforestation has reduced Madagascar's primary forest to less than 10 percent, with much of it fragmented and bearing signs of degradation and human intrusion.
- These large-scale reductions in forest not only reduce fosa habitat but also promote increased interaction with humans.
- Fosa are not only likely to be keystone species, but their large home range requirements make them an even greater conservation tool.


Bringing Star Trek tricorder analysis to the 21st century [07/04/2016]
- Handheld DNA devices such as miniPCR and MinION have a range of possible conservation and research uses, from catching poachers and illegal trade of wildlife to identifying species from field samples.
- Reading an organism's genetic code through DNA sequencing is the most reliable way to identify it.
- While the technology is becoming easier to use and more reliable, it is still unfamiliar and has a few kinks.


Benefits of Community Forest Management in Madagascar not evenly distributed: report [06/28/2016]
- The benefits of community-based forestry are well known. A 2014 study by the World Resources Institute, for instance, showed that deforestation rates were as much as 11 times lower in forests licensed to local communities.
- Madagascar became one of the first countries in the southern hemisphere to adopt the legal framework for CFM in the mid-1990s.
- Dr. Ranaivo Rasolofoson of the University of Copenhagen and Bangor University and his team found that while CFM has generally had positive impacts on the living standards of households across Madagascar, some households benefit more than others.


In search of Madagascar's "marine primates" [06/17/2016]
- At least 23 species of lemur in five families have been spotted in mangroves, about 20 percent of all lemur species and about half of the species whose range is known to include mangrove areas.
- In Madagascar, mangrove extent declined by 21 percent between 1990 and 2010, according to a study released in January 2016.
- It's difficult to say how important mangroves are for lemurs without further research, however.


Conservation today, the old-fashioned way [05/10/2016]
- There used to be one way to do good conservation: save a species and protect some land or water. But as the human population has exploded, the atmosphere warmed, the oceans acidified, and the economy globalized, conservation has, not surprisingly, shifted.
- In Part 3 of Conservation, Divided, veteran Mongabay reporter Jeremy Hance explores how some conservationists are continuing to focus on traditional methods, even as the field shifts around them.
- Conservation, Divided is an in-depth four-part series investigating how the field of conservation has changed over the last 30 years — and the challenges it faces moving into an uncertain future. Hance completed the series over the course of eight months. Stories are running weekly between April 26 and May 17.


7 conservationists win the 'Green Oscars' [04/28/2016]
- This year's Whitley Awards have been given to seven conservationists chosen from a pool of over 120 applicants from 53 countries for their "innovative conservation projects".
- At an awards ceremony held last evening at the Royal Geographic Society in London, the seven winning conservationists received £35,000 (~$50,700) in project funding.
- Hotlin Ompusunggu from Borneo won the 2016 Whitley Gold Award that is given to an outstanding past recipient of a Whitley Award who has gone on to make a significant contribution to conservation.



Notifications

Get notifications on conservation and environmental issues in Madagascar. Subscribe for free.

Overviews - by language

Arabic
Chinese-simplified
Chinese-traditional
Croatian
Czech
English
Farsi
French (expanded)
German
Greek
Hindi
Indonesian
Japanese
Italian
Malagasy (rainforests)
Malay
Portuguese
Portuguese (Brazil)
Romanian
Russian
Spanish
Slovak
Ukrainian

Key pages

About Madagascar
Maps
FAQs
People
History
Flora
Wildlife
Birds
Fish
Frogs
Invertebrates
Lemurs
Mammals
Reptiles
Environment
Conservation
ANGAP
Parks
Educational
Media resources
Store
Madagascar Travel
About the site
How to help
Links
Contact



Photos



Lemurs

Frogs

Insects

Reptiles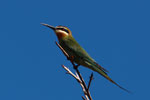 Birds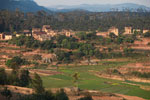 Villages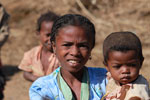 People

Landscapes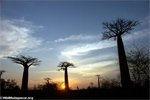 Flora
Other useful resources