Madagascar News

Abandoned by their sponsors, Madagascar's orphaned parks struggle on [12/08/2017]
- A dozen protected areas that were created amid the rapid buildup of Madagascar's conservation sector in the aughts were later abandoned by their NGO sponsors after the political crisis of 2009.
- Among these so-called orphan protected areas is the 606-square-kilometer (234-square-mile) Bongolava Forest Corridor in the country's northwest. The U.S.-based NGO Conservation International spent 15 years spearheading Bongolava's creation, then abandoned the project in 2012.
- A year ago, a scrappy group of locals returned to Bongolava to resuscitate the protected area. Working with a slim budget, they are confronting both intense pressure for farmland inside the protected area and widespread corruption.
- This is the eighth story in Mongabay's multi-part series "Conservation in Madagascar."


Carbon dreams: Can REDD+ save a Yosemite-size forest in Madagascar? [11/29/2017]
- When Makira Natural Park launched in 2005, it seemed to present a solution to one of the most intractable problems in conservation: finding a source of funding that could be counted on year after year.
- The sale of carbon offset credits would fund the park itself as well as development projects aimed at helping nearby communities improve their standard of living and curtail deforestation.
- But more than a decade later, carbon buyers are scarce and much of the funding for community development has been held up. And although deforestation has slowed considerably in and around Makira, it is falling well short of deforestation targets set at the outset of the project.
- This is the seventh story in Mongabay's multi-part series "Conservation in Madagascar."


Storytelling empowers indigenous people to conserve their environments [11/27/2017]
- Indigenous storytelling is a powerful tool for preserving biocultural diversity, conservation scientists propose.
- Conservationists should rise above the field's historic malpractice by listening to stories and truly collaborating with indigenous people.
- To successfully collaborate, conservationists must regard indigenous knowledge as valid, act in accordance with standing traditions and maintain a humble willingness to learn.


Another blow to troubled Madagascar rare earth mine [11/22/2017]
- German and Singaporean business interests have been attempting to start a rare earth mine on northwestern Madagascar's Ampasindava peninsula.
- According to some scientists, going forward with the project would pose grave long-term threats to local people and the surrounding rainforest, including a protected area home to endangered lemurs and other unique wildlife.
- The project has been beset by ownership uncertainty, an ongoing investigation into one of its owners for financial misconduct, and permit delays.
- Now its concession, previously valued at over $1 billion, has been reappraised at just $48 million.


To feed a growing population, farms chew away at Madagascar's forests [11/17/2017]
- In Madagascar, farmers are cutting down forests and burning them to make way for rice cultivation.
- The practice is traditional but now illegal because of the harm it causes to natural areas. Many species are already threatened with extinction due to forest loss.
- With the country's population expected to double by 2060, the pressure is likely to intensify.


Lemur on the menu: most-endangered primates still served in Madagascar [11/15/2017]
- Officials in Madagascar's northeastern Sava region say lemur is served illegally in restaurants.
- One conservationist says people use a code to order lemur meat.
- More than 90 percent of lemur species are threatened, according to the International Union for Conservation of Nature and Natural Resources.


Madagascar petitions CITES to sell millions in stolen rosewood [11/13/2017]
- The Madagascar government has petitioned wildlife regulators under the Convention on International Trade in Endangered Species (CITES) for permission to sell its stockpiles of seized rainforest wood.
- Some campaigners warn that traffickers stand to benefit from any such sale and fear it could herald a "logging boom" in the country's remaining rainforests.
- The CITES committee will consider the proposal at the end of this month.


Logjam: Inside Madagascar's illegal-rosewood stockpiles [11/08/2017]
- Over the past six years, Madagascar has spent millions of dollars and devoted countless person hours to figuring out how to dispose of vast stockpiles of highly valuable, illegally logged rosewood, much of it cut from the country's rainforests following a 2009 coup.
- To do so, the government must conduct a comprehensive inventory of the stockpiles, among other requirements issued by CITES. The World Bank has supported the effort with at least $3 million to $4 million in murky ad hoc loans.
- The current state of affairs, with untold thousands of rosewood logs still unaccounted for, and tens of thousands more stacked outside government offices, is widely seen as facilitating continued corruption and illicit activity.
- This is the sixth story in Mongabay's multi-part series "Conservation in Madagascar."


Does community-based forest management work in the tropics? [11/02/2017]
- To find out if community-based forest management is effective, we read 30 studies that best represent the available evidence. (See the interactive infographic below.)
- Overall, community-based forest management does not appear to make a forest's condition worse — and may even make it better.
- The evidence on socio-economic benefits is mixed, but what research there is suggests that community-based forest management sometimes aggravates existing inequities within communities.
- This story is part of a special Mongabay series on "Conservation Effectiveness".


Madagascar environmental activist convicted, sentenced — and paroled [11/02/2017]
- At a community meeting on September 27, a farmer named Raleva asked to see the permits of a gold mining company trying to restart work in his village in southeast Madagascar.
- He was arrested and held in prison for about one month. On October 26, a judge sentenced him to two years in prison, and then promptly released him on parole.
- This follows a recent pattern in the country in which activists are often given suspended sentences, seemingly as a way of keeping them quiet.


Fish vs. forests? Madagascar's marine conservation boom [11/01/2017]
- Inspired by early successes in marine conservation, locally controlled fisheries projects have expanded quickly along Madagascar's 3,000-mile-long coastline over the past 15 years.
- Now that growth is poised to skyrocket, with rising interest in fisheries management and conservation from international donors, including a planned injection of more than $70 million by the World Bank.
- But the scale of funding for marine conservation has prompted concerns from both small NGOs that already work on fisheries and advocates of terrestrial conservation, who point to the uneven track record of locally controlled fisheries projects around the country.
- This is the fifth story in Mongabay's multi-part series "Conservation in Madagascar."


Lemur species losing favorite food to climate change, new study says [10/26/2017]
- The greater bamboo lemur tends to feed on nutritious bamboo shoots, switching to the woody trunk of the plant only during the dry season.
- A longer dry season due to climate change could force them to subsist on this less-than-optimal food source for more of the year, potentially pushing this critically endangered species closer to extinction, according to a new study.
- This discovery could have implications for other threatened species, like the giant panda, that depend on one type of food.


Building conservation's brain trust in Madagascar [10/25/2017]
- Foreigners have dominated scientific research in Madagascar, with more than 9 out of 10 publications on biodiversity led by foreigners from 1960 to 2015.
- A series of programs aimed at boosting early career Malagasy scientists is now bearing fruit as local researchers take on leadership roles in conservation.
- But Madagascar's higher education system remains weak and deeply under-funded, so that the best chance of rigorous training and support for graduate work often comes through connections overseas.
- This is the fourth story in Mongabay's multi-part series "Conservation in Madagascar."


Another Madagascar environmental activist imprisoned [10/20/2017]
- Malagasy authorities have held Raleva, a 61-year-old farmer, in custody since September 27 after he asked to see a mining company's permits to operate near his village.
- His arrest is at least the sixth such case of authorities targeting those opposed to wildlife trafficking or land grabs.
- Environmental activists say they face bribes and threats from traffickers on one side, and jail time and fines from the government on the other.


How small is too small? The uncertain fate of Madagascar's forest fragments [10/18/2017]
- Madagascar's total forest cover fell by 40 percent in the second half of the 20th century, but fragmentation of the forests that remained progressed even more quickly.
- Conservation groups are working to conserve a number of small fragments. In Ankafobe, the local community has come together to reconnect three scraps of forest and defend them against fire.
- The risk that both animates this work and threatens to make it obsolete is that fire, agriculture, or other pressures could reduce the size of these fragments below some basic threshold of ecological viability.
- This is the third story in Mongabay's multi-part series "Conservation in Madagascar."


Island-hopping toxic toad threatens iconic Komodo dragon [10/11/2017]
- The islands of Wallacea, which include parts of Indonesia, are home to many species that exist nowhere else in the world.
- The Asian common toad (Duttaphrynus melanostictus) has spread across the islands under the conservation radar while conservationists struggle to cope with a similar invasion in Madagascar.
- If the advance of the toad across Wallacea is not stopped, scientists worry it could have devastating consequences for the world's largest lizard, the Komodo dragon.


Conservation in a weak state: Madagascar struggles with enforcement [10/10/2017]
- In the years since Madagascar's 2009 coup d'état, the area around Ranomafana National Park has faced security threats from illegal gold miners, armed cattle rustlers, and bandits that have made it increasingly difficult to operate parts of the park.
- Elsewhere in the country illegal logging and mining, corruption, impunity and other breaches threaten to undermine conservation efforts, and limited funds make enforcement difficult.
- The problem underscores a broad challenge for conservationists across Madagascar: how to make progress on a set of environmental goals that depend fundamentally on the rule of law?
- This is the second story in Mongabay's multi-part series "Conservation in Madagascar."


Can community forestry deliver for Madagascar's forests and people? [10/02/2017]
- In recent years "managed resource protected areas"— forests where local people control the use of natural resources — have sprung up across Madagascar, aiming to spark both economic development and conservation, and to include nearby communities in important decision-making.
- But the community groups managing these forests often struggle to exert real control over the landscapes they've been asked to protect, and complain that promised development assistance has never materialized.
- Nevertheless, proponents say the approach can succeed with the right project design, and sufficient funding and support.
- This is the first story in Mongabay's multi-part series "Conservation in Madagascar."


How effective is conservation in Madagascar? Series starts next week [09/28/2017]
- Madagascar has received more than $700 million in international funding for conservation since 1990, arrayed across more than 500 projects, yet the overall trajectory across the country still seems to be towards rapid declines in biodiversity and natural landscapes.
- "Conservation in Madagascar" is an in-depth series by Rowan Moore Gerety that digs into the reasons behind the successes and failures of conservation projects across the highly biodiverse island.
- Moore Gerety criss-crossed Madagascar this summer visiting conservation sites and speaking with Malagasy people and conservationists about their experiences.
- "Conservation in Madagascar" launches next Monday, October 2.


Audio: A rare earth mine in Madagascar triggers concerns for locals and lemurs [08/22/2017]
- Our first guest on this episode of the Mongabay Newscast is Eddie Carver, a Mongabay contributor based in Madagascar who recently wrote a report about a troubled company that is hoping to mine rare earth elements in a forest on the Ampasindava peninsula, a highly biodiverse region that is home to numerous endangered lemur species.
- Carver speaks about the risks of mining for rare earth elements, how the mine might impact wildlife like endangered lemur species found nowhere else on Earth, the complicated history of the company and its ownership of the mine, and how villagers in nearby communities have already been impacted by exploratory mining efforts.
- Our second guest is Jo Wood, an Environmental Water Project Officer in Victoria, Australia, who plays for us the calls of a number of indicator species whose presence helps her assess the success of her wetland rewetting work.



Notifications

Get notifications on conservation and environmental issues in Madagascar. Subscribe for free.

Overviews - by language

Arabic
Chinese-simplified
Chinese-traditional
Croatian
Czech
English
Farsi
French (expanded)
German
Greek
Hindi
Indonesian
Japanese
Italian
Malagasy (rainforests)
Malay
Portuguese
Portuguese (Brazil)
Romanian
Russian
Spanish
Slovak
Ukrainian

Key pages

About Madagascar
Maps
FAQs
People
History
Flora
Wildlife
Birds
Fish
Frogs
Invertebrates
Lemurs
Mammals
Reptiles
Environment
Conservation
ANGAP
Parks
Educational
Media resources
Store
Madagascar Travel
About the site
How to help
Links
Contact



Photos



Lemurs

Frogs

Insects

Reptiles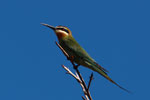 Birds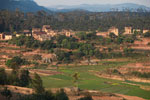 Villages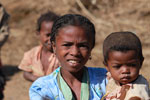 People

Landscapes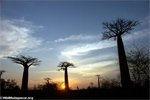 Flora
Other useful resources